On Fitness Today…
The University of Peterborough Plans To Include a Fitness Centre In Their Proposed New Campus Building
Peterborough City Council leader, Cllr John Holdich reveals the university authority is looking at the possibility of replacing their plans of building a nearby campus with a new pool and fitness center in a leisure area in North Westgate.
He said that a new athletics track will form part of the complex whereby forming a sports area for the university whilst being open to local clubs. The new technical university will be opened in October 2022, initially for 2,000 students with their numbers increasing to 12,500 by 2030. 
As revealed a fortnight ago, plans are been made about the Bishop's Road together with the development which is expected to begin in October. The council has started buying the properties required from North Westgate –north of Queens's gate chopping centers in other to carry out their plans after a lot of delays.  Regeneration will include a leisure component.
Onelife Fitness at Ballpark Village Offers New Members Budweiser Ballpark Pass
New members at Onelife Fitness at Ballpark Village now enjoy a complimentary Budweiser Ballpark Pass for the 2020 season.  Budweiser Ballpark Pass offer is a ticket subscription service that gives members subscribers with a Standing Room Only ticket that is digitally delivered to their Smartphone via the MLB Ballpark mobile app.
This was announced on Feb. 17, 2020, by the Vice President Sales and Marketing, Dan Farrell at St. Louis Cardinals, where he expressed his happiness concerning partnering with Onelife Fitness. This offer allows fans to enjoy the ballpark atmosphere, pregame activities and the game from different social gathering spots.
The grand opening of OneLife Fitness which will feature food, music, class demonstration and giveaways, is scheduled to take place on Thursday, Feb., 20th. Cardinals President, Bill DeWitt III, Former Cardinal Andy Van Slyke, and Team Fredbird will all be in attendant at this event. You can take advantage of the Special Cardinals Offer to join the celebration.
Shanghai Sharks captain Zhang Now Qualifies For 2019-2020 Season Games 
The Chinese Basketball Association (CBA) announced on Tuesday that the Shanghai Sharks captain Zhang Zhaoxu has passed the necessary wellness assessment and qualified for the remaining games of the 2019-2020 seasons.
The test was carried out on Monday under the supervision of the staff from the CBA at the training base of Shanghai Sharks where he smoothly finished 23 squats with a weight of 100 kilograms.  Zhang got injured in the last fitness test and was diagnosed with an acute contusion.
Shanghai Sharks officially announced in early January that Zhang had recovered from his injuries and returned to training with the team. The role of Zhang in the team is very important; being the captain and center of Shanghai Sharks. The report has it that he contributed 2.6 blocks, 8.7 rebounds and nine points on average last season.
Berrow Village Hall Launches New Fitness Classes For Older Adults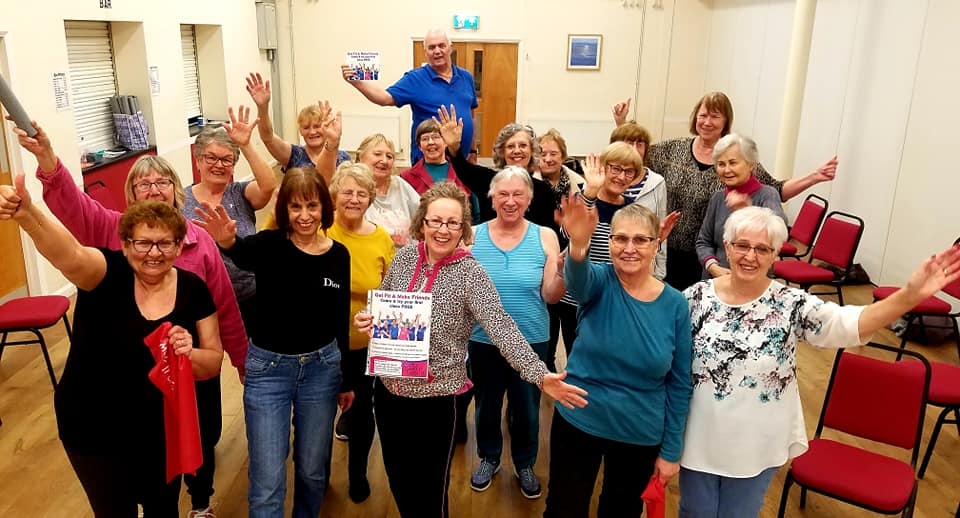 The Berrow Village Hall has launched brand new fitness classes to help older residents of Highbridge and Burnham-On-Sea to get more physically active. The Over 60s Exercise Classes called FABS (Flexibility, Aerobic, Balance, and Strength) is managed by Anne Panesar, a Burnham resident who worked as an NHS counselor for many years.
According to Anne, the sessions cover every aspect of health, aerobics, strength, balance, and flexibility, and can be undertaken while standing, seated or supported. The FABS program exercises are scientifically proven to help reverse the aging process by the Centre for Healthy Ageing Research at the University of Birmingham.
She adds that the exercises are easy to follow, fun to do, social and suitable for people who want to become more physically active to lead longer, healthier and happier lives. The classes are £5 and are on Mondays; 2 classes from 1.30 – 2.30 pm and also at 3-4 pm. Contact Anne on 07421762532 or via Facebook at @MIOLIAnnePanesar.
Boosie BadAzz Claims Planet Fitness Banned Him For Speaking Against Dwyane Wade's Transgender Daughter
Bo
osie BadAzz appears to continue facing real-world consequences for his controversial rant against Dwyane Wade's 12-year-old child, Zaya since earlier this week.
The Baton Rouge rapper claimed that Planet fitness has banned him because of what he said concerning Zaya in his Instagram video where he condemned Dwyane Wade for supporting his transgender daughter, who was previously known as Zion.
He blasted the gym on social media and also shared the Planet Fitness address in Jonesboro, Georgia. Boosie claimed they are haters and racists for denying him service due to his past actions on social media as regards to his inflammatory statement concerning the former NBA superstar. He further urged his followers not to go to Planet Fitness anymore.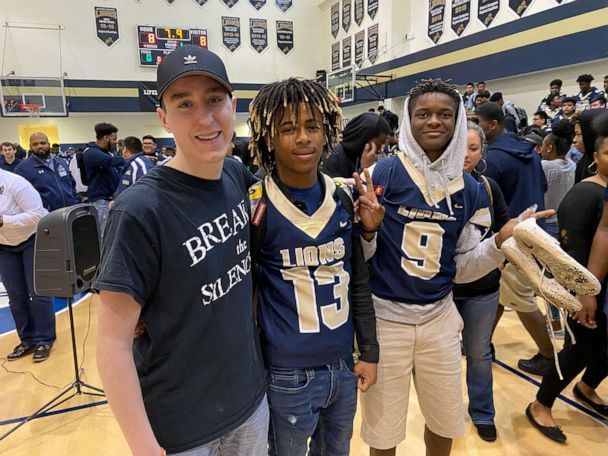 Terminally ill 20-year-old Gifts Dallas School With A New Gym
Terminally ill 20-year-old Eric Erdman has gifted Dallas school with a new fitness center. After being diagnosed with brain cancer in 2016, the Pennsylvania native founded the Give a Child a Voice foundation and dedicated it to stopping life-threatening childhood illnesses.
The foundation also works to bullying and child abuse, which were experienced firsthand by Erdman himself. Erdman told his story in an interview with GMA in September 2019 and around the time that doctors revealed to him that he only has five months to live.
He told GMA that he only wants to focus on the good times and follow the path that leads to joy, happiness, and inspiring people. He has since then worked continuously to empower youth and grow to Give a Child a Voice. He recently launched the Give a Child a Voice Fitness Center Giveaway, which offers a school in need of a brand-new gym and the contest was won by Life School Oak Cliff in Dallas as revealed by the foundation on Feb. 20.
Springs YMCA Adds Functional Fitness Area For Adults
Springs YMCA now provides youth sports league for children and has added functional fitness areas for adults. The "Springs Family Y" (YMCA) provides many alternatives for fitness and sports activities for families in the community. According to Bernadette Johnson, the YMCA Health and Wellness Director, the gym has been a strong resource for health and fitness in the Dripping Springs Community but she now wants the residents of the area of being aware of the new development in the gym.
The newly added functional fitness area hosts "Ninja Warrior Rig," TRX, martial arts classes and a matted area where traditional weights such as kettlebell weights and battle ropes. The Springs YMCA offers "Youth Sport League for children, which is aimed at exposing them to basic sport skills and different sports, with more focus on fun and development rather than competition as revealed by Edward Jones, the manager of the Youth Sport League.
Anytime Fitness To Occupy Shop 'n Save space in Purcellville 
After almost two years of uncertainty, the former Shop 'n Save space in Purcellville now has Anytime Fitness as one of its three new tenants. Anytime Fitness, which is currently located across Maple Avenue, will move into a 7,000-square-foot space of the Purcellville Shopping Center by February or early March.
The Franchise Manager for Purcellville Anytime Fitness, Ebony Bright, said the gym now has 1,000 members that have outgrown its current 4,800-square-foot space. According to her, the move will help to add in an expanded training turf area, expanded free weight area and new pieces of equipment.
This will further provide enough space for members' participation in the gym's six-week challenge—a wellness program that provides members with resources such as a food coach, meal plan and unlimited training. There are other two locations of Anytime Fitness in Loudoun; one in Leesburg and the other is the newly opened studio in Lovettsville.
New Workout Center Makes It To Ocean State
Regymen fitness is the newest workout center that has made it to the ocean State. You can learn more about their classes, membership or get more information at RegymenFitness.com/north-Kingstown. To learn more about the Ocean State Community Wellness, check out their Facebook page or oscwelling.org.
That's it on Fitness Today. Click Here to read yesterday's news, if you missed it or read more Fitness Today news. Check back tomorrow for more breaking news on fitness across the world. Thanks for stopping by and don't forget to share.